On the first day of BlizzCon, we were like kids in a candy store. After a sleepless night with excitement, we got up early and started preparations.
Although Congress Center opens at 10:00 AM, people start to wait much earlier because of the Opening Ceremony. When we arrived at 5:00 AM, there was already a crowd waiting. As we heard, some people came at 2:00 AM and the ones we saw camping one day ago didn't even leave the Congress Center. There was no real line, the crowd was waiting together and there were a few entrances side by side. We started to wait in the crowd as close as possible to one of those entrances. After 4.5 hours of waiting, gates were opened at 9:30 AM and we entered the Congress Center for security check.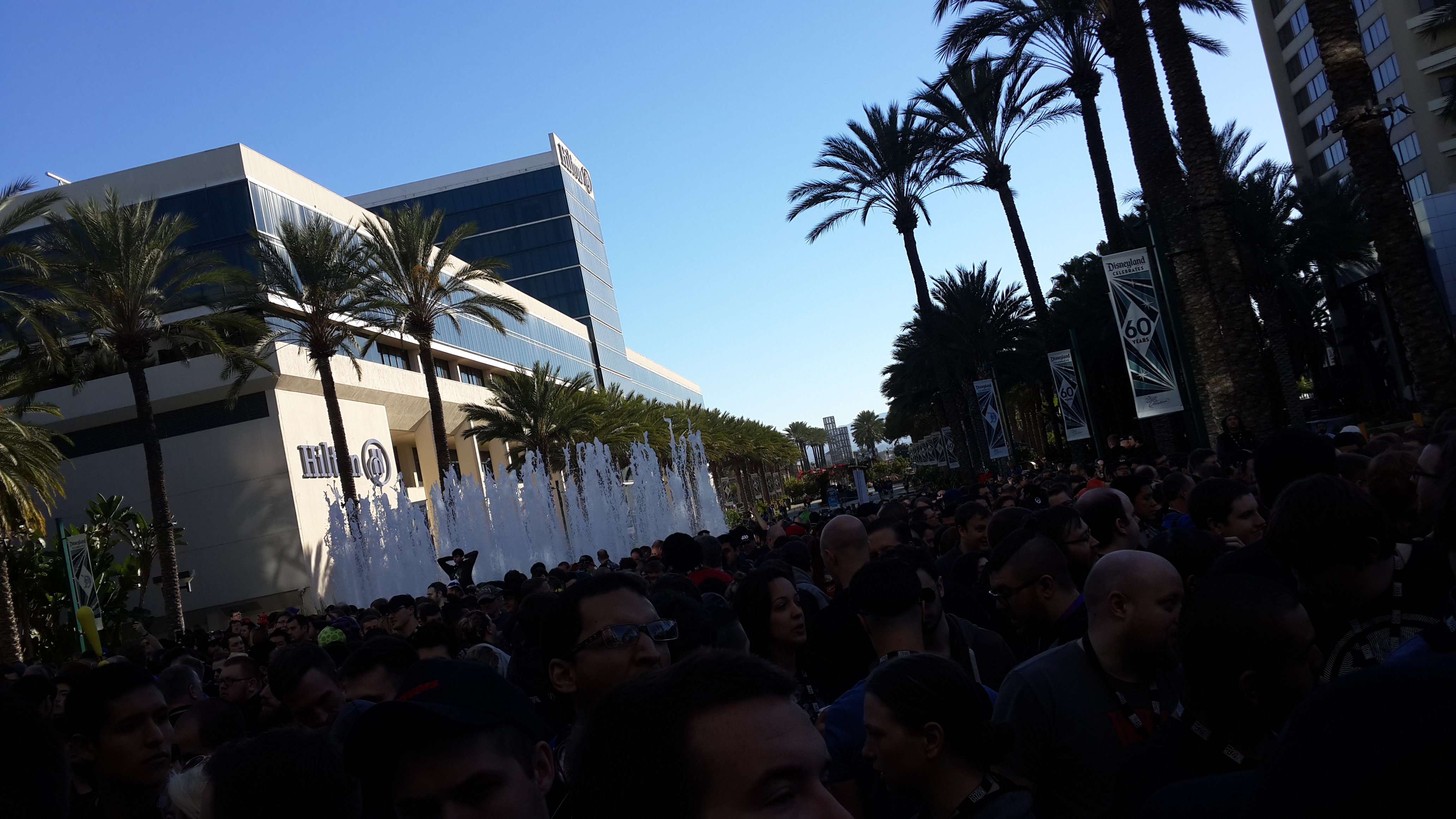 Everybody rushed through the doors to the security checkpoints. We managed to find a spot at the front row. However some people started to run to the main hall, avoiding security control. After seeing them, others followed, skipping the security altogether. We also joined them after showing our bags to the security quickly. Officers were warning people not to run, so we hesitated a little but the crowd continued to rush into the main hall and we followed them. Even though the hall was gigantic, it was hard to find a good spot. There were huge screens around and you could watch everything even if you couldn't find a good seat. Luckily we were still somewhere to the front of the crowd, so we found good spots in the middle of the seats near the stage.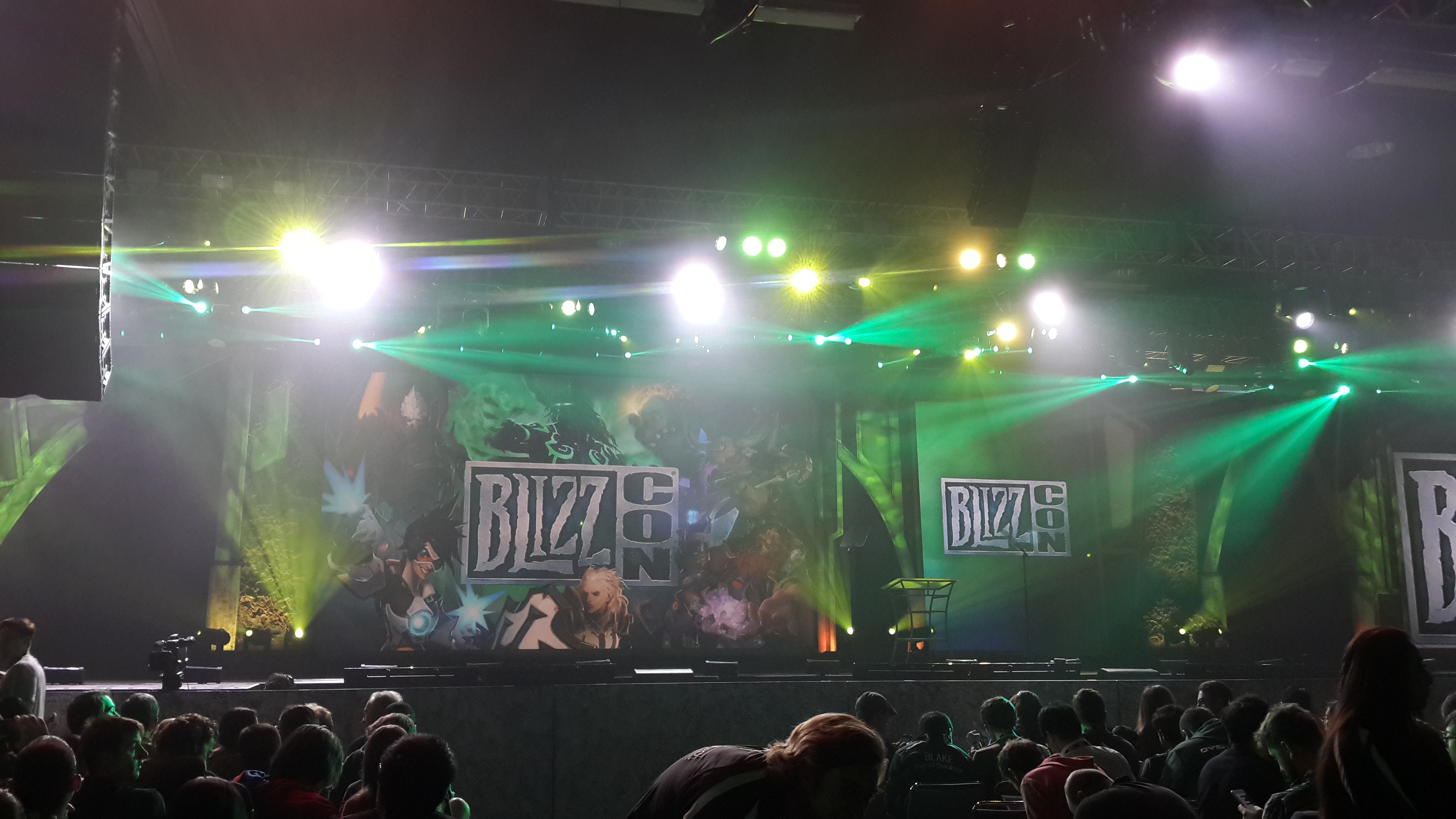 I've watched almost every BlizzCon in the past but the best Opening Ceremony was in 2015 in my opinion. We thought that the ceremony will end after few announcements but new announcements kept coming one after another. In the end, when Chris Metzen came and Legion cinematic was revealed, we burst into tears of happiness. I can still hear the screams in the hall when Sylvanas appeared in the cinematic.
We had always watched BlizzCon via virtual tickets, so we thought that we would attend all the panels but they only take half of BlizzCon and can be watched later. That's why we only attended to three panels about Legion and spent the rest of our time in other activities that can't be watched via virtual ticket. Even though it was not that hard to find a seat near the stage for panels as the Opening Ceremony, it was still not easy.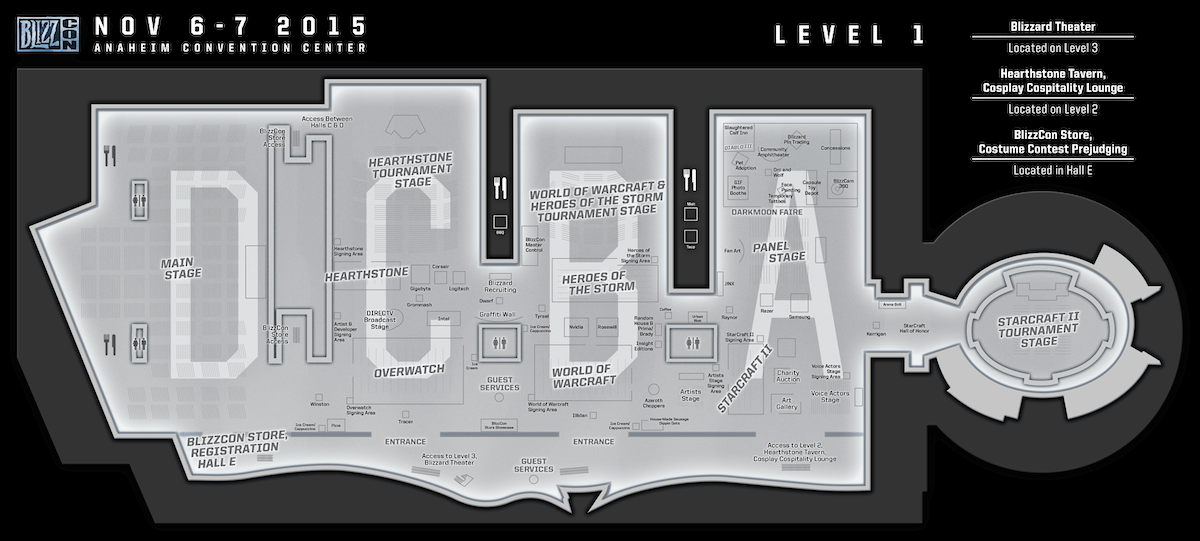 Unfortunately there are long queues for almost all activities in BlizzCon. Since there are around 25,000 attendees, you have to wait in the line for playing games, events, shopping, going to the restroom (this was mostly valid for men), buying food and for every other activity. Sometimes these lines can be too long to wait and you need to prefer other activities in such instances.
If you spend enough time to get rid of the lines, playing games, which are not released yet, is great fun. We played Overwatch twice, Heroes of the Storm three times with upcoming heroes and battlegrounds, and World of Warcraft once with Demon Hunter within two days. There are also small areas around the playzones where you can give feedback after the demo.
StarCraft II, Heroes of the Storm, World of Warcraft and Hearthstone eSports tournaments continue with amazing competition throughout the whole convention. You can watch these live in the tournament sections or you can watch them from the screens in gaming areas.
The contests, hosted by a comedian every year, were very entertaining. Again, it was quite hard to find a good spot in the hall. Talent contest finalists show their live performance and cosplay contest attendees walk the stage with their costumes. However cosplaying for the contest is not easy at all, because you have to take care of your costume and its assessment before the contest. Therefore it's not possible to attend most of the activities on Day 1. Also it's really hard to get into the crowd for the opening early in the morning with a costume.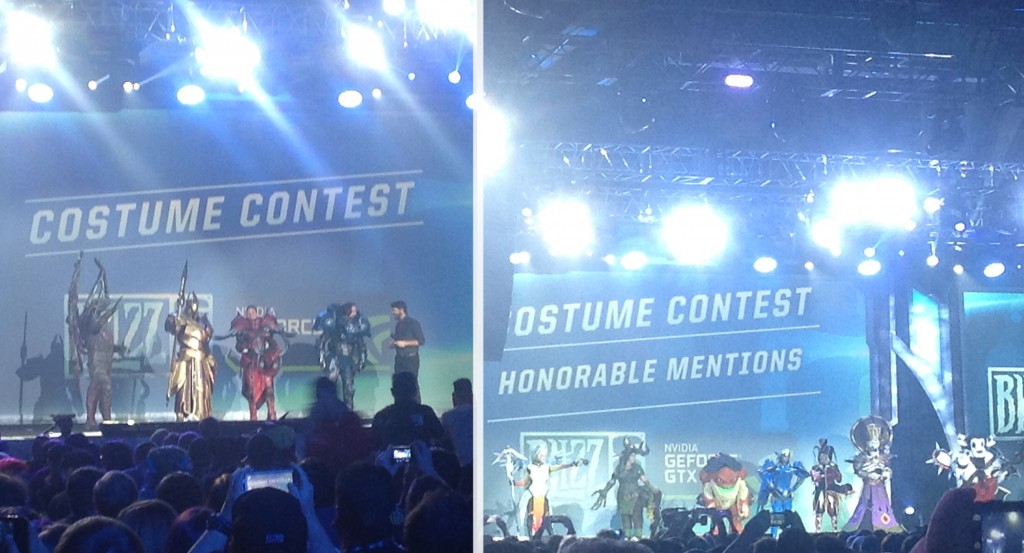 After the contests we returned to the hotel since we did not sleep well enough and got up too early. BlizzCon 2015 Day 1 was on my birthday and I can honestly say that it was the best birthday of my life. 🙂