Again there was a crowd before the opening on second day but you don't have to go too early since there is no Opening Ceremony. We went at 07:30 AM and still managed to find spot at the front of the crowd. The gates were opened at 09:30 AM once again and we ran straight to Darkmoon Faire.
Darkmoon Faire was the BlizzCon version of the festival in World of Warcraft. It was like an exclusive event with pin trading, character makeup, temporary tattoos, Diablo themed inn environment, mini games you can play with tokens, green screen photo shoots which you can see yourself in the games, 360 degree camera shoots with weapons like Frostmourne or El'durin.

After Darkmoon Faire and a few games, we went to Blizzard Recruiting to receive information about working at Blizzard. First you talk with headhunters in this section and explain your job interests. Then the headhunter addresses you to the related recruiting officer and you can learn the details about job openings or show your portfolio.
There was a huge memory wall, on which you can write or draw anything you like, near Blizzard Recruiting section. You can see the magnificent statues of the most famous Blizzard characters at different places of the convention hall. You can also find the amazing artworks made by Blizzard artists in an exhibit section which is a little bit far from the main events, and even bid on some of them for charity. In upper section, there were rooms for cosplayers, the Hearthstone Tavern and the Blizzard Theater.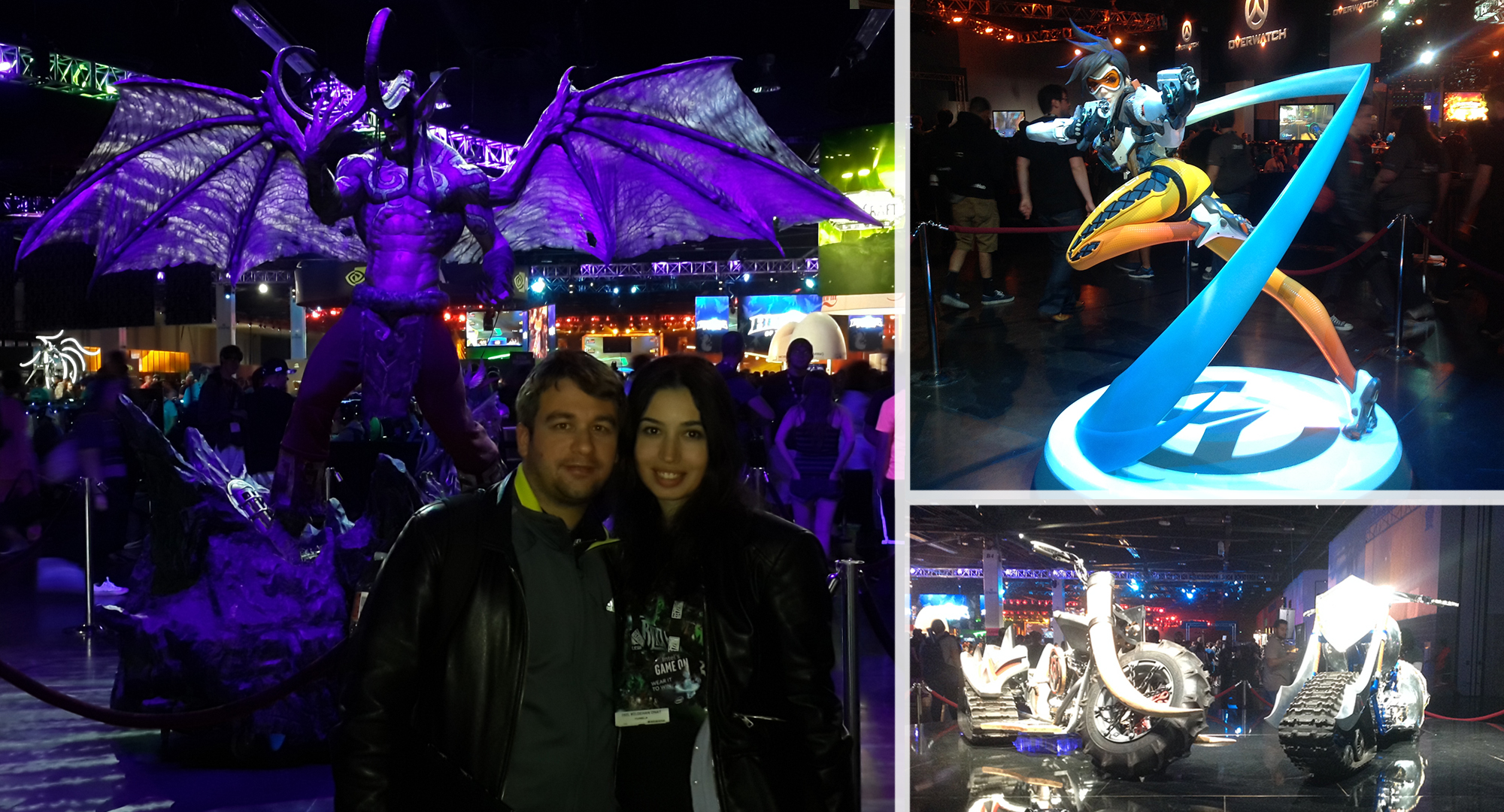 Hearthstone Tavern was an event designed in the style of Fireside Gatherings. It's a real Hearthstone experience with live Hearthstone music performed in front of a fireplace, comfy couches, games that require you to gather real Hearthstone themed cards and prizes for winning mini tournaments or challenging Blizzard developers.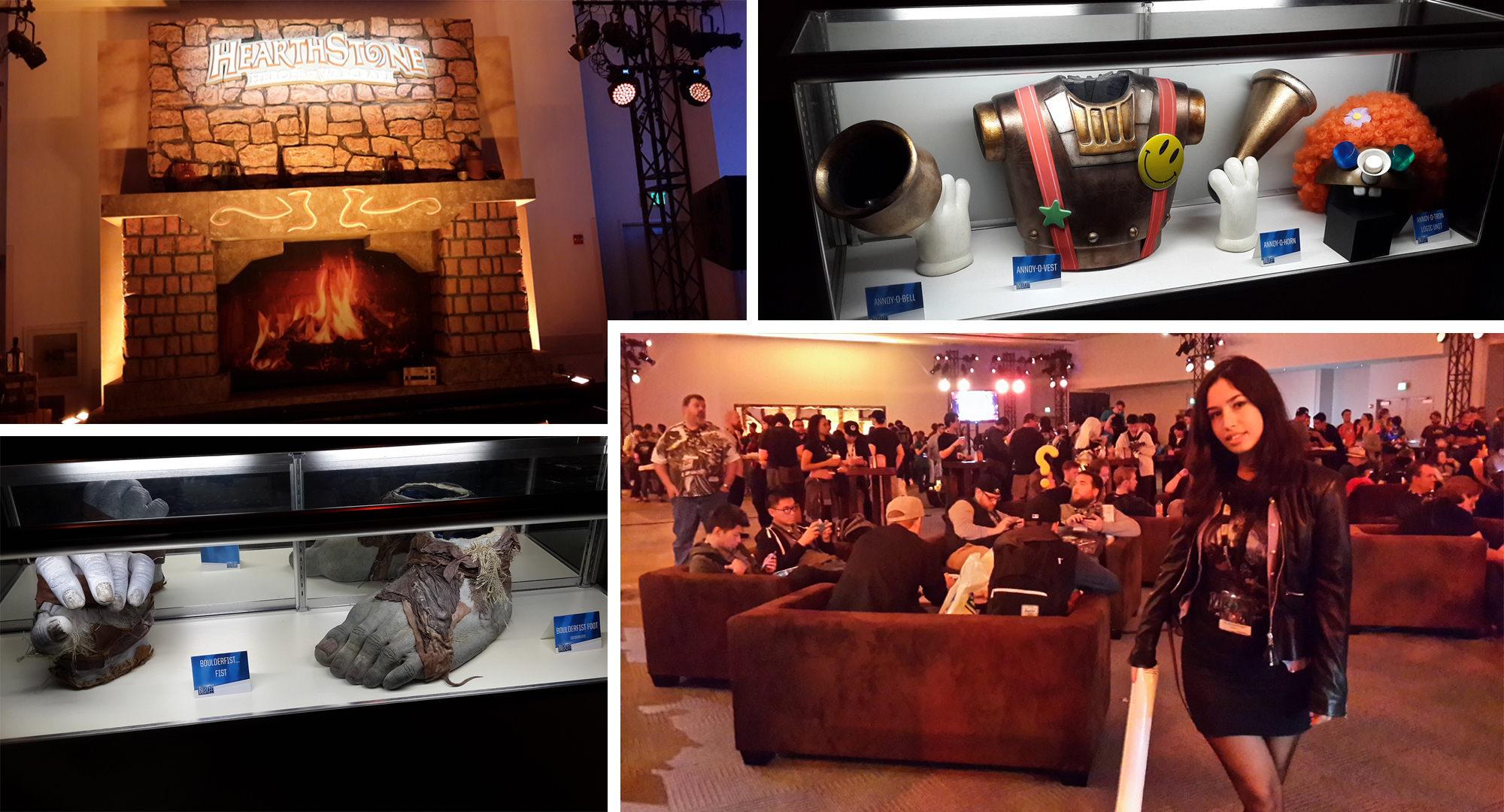 Blizzard Theater was a movie theater with most recent Blizzard cinematics. The movie screen was even bigger than the huge screens in the main hall and you were able to watch all of the beautiful cinematics with great experience. There was a Warcraft Movie exhibit of weapons, character statues or collectibles you could buy. It was even possible to take photos with weapons, which were quite heavy.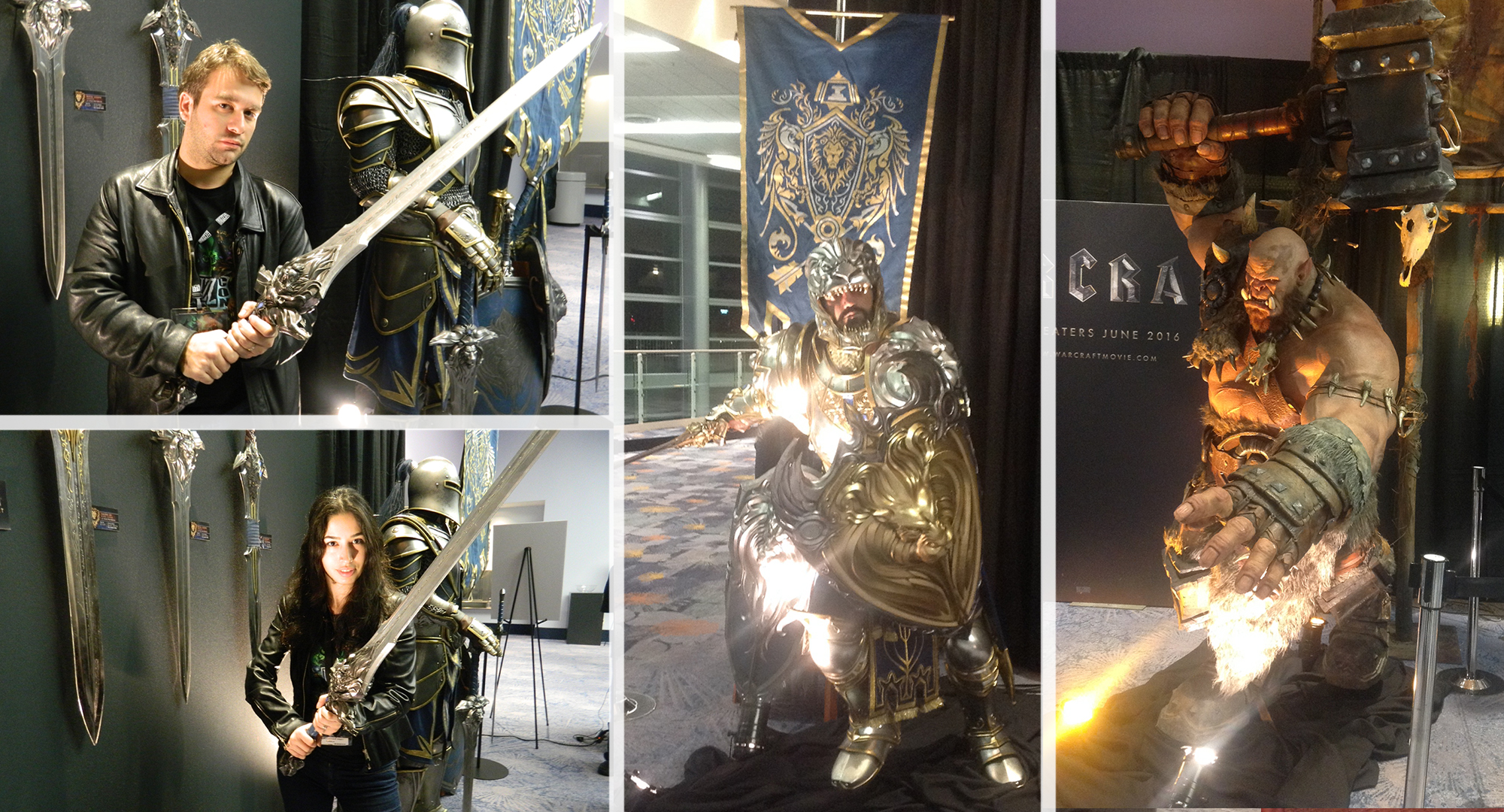 Convention ends with the concert after the closing speech but the gates remain open until 10:00 PM and you can watch the concert from all screens in the convention hall. It was once again very hard to find a good spot for the concert and the front of the stage was reserved for standing crowd. It was possible to watch the concert through screens and spend your time in other events instead of attending the concert. We stayed at the concert hall just for a short time and spent the rest of our time with other events and by playing games.
We left BlizzCon at the closing time with the happiness of making our greatest wish come true. There were still some activities we couldn't manage to attend despite two full days. We promised ourselves to keep them for the next time. So we would have another reason to come back. 🙂