BlizzCon, the event that we had waited for years, was over. Although we were a little upset about that, the joy we got in two days was priceless.
Also our holiday was still going on! It was time to explore California. On the next day after BlizzCon we were in Anaheim again. There are two places in Anaheim you should definitely see apart from the Disneyland: Knott's Berry Farm and Medieval Times.
Knott's Berry Farm is the oldest theme park of the U.S. and it's mostly for adults compared to Disneyland. There are dozens of roller coasters and equally crazy attractions. The thought of "Maybe I shouldn't ride this one" comes to your mind each time you see the people ride on while waiting in the lines. On that day we literally saw Anaheim upside down. 🙂
After spending the day in Knott's Berry Farm, we went to Medieval Times for dinner. Medieval Times is a medieval themed LARP and supper event. All guests were welcomed as lords and ladies, and your royal crowns were provided according to your seat colors. There was a fantastic introduction before the dinner and you could buy some souvenirs. You use only your hands to eat your supper and witness an amazing knight tournament in medieval atmosphere.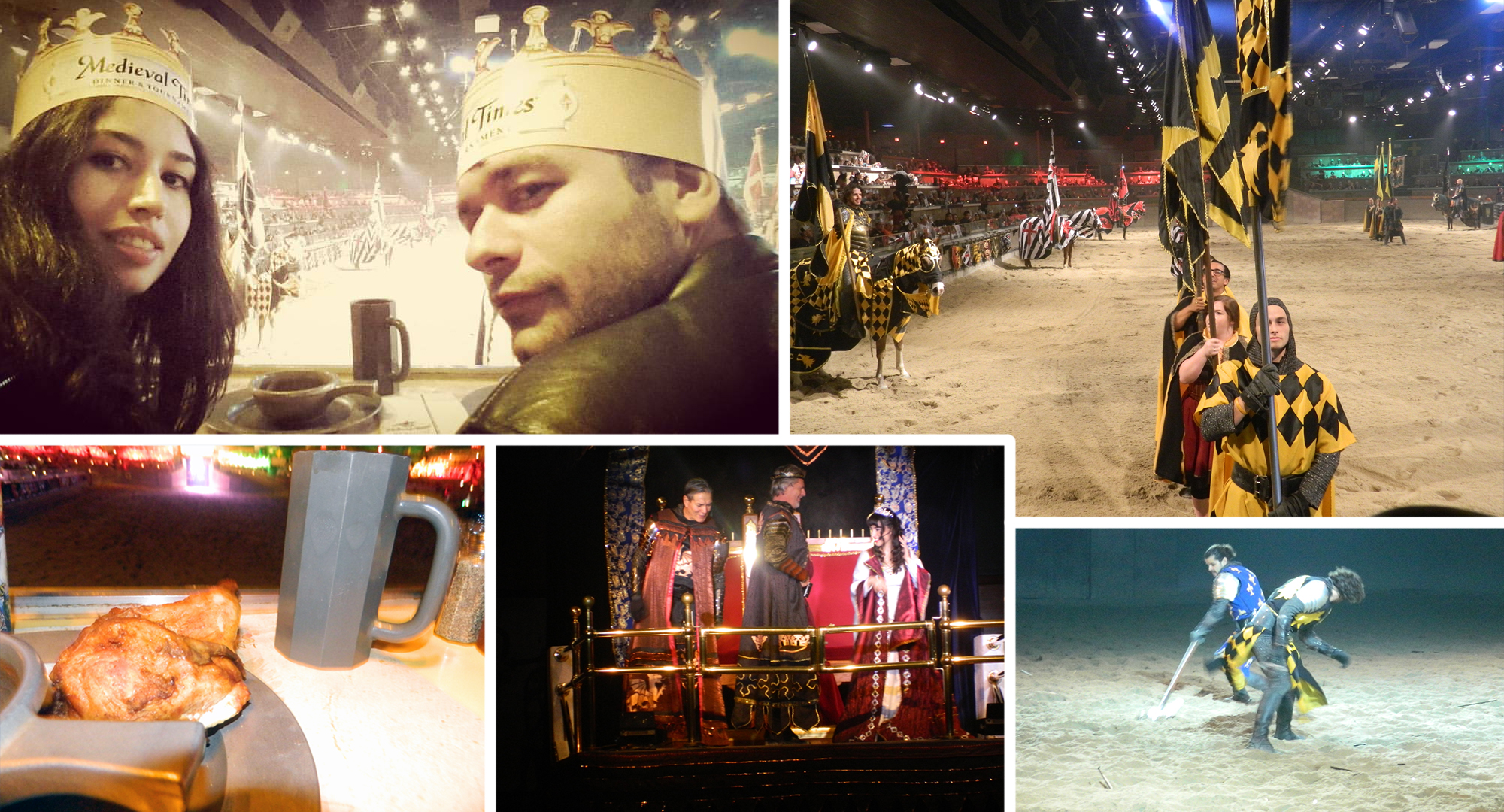 Since we saw almost everything in Anaheim, we spent the last three days of our holiday in Los Angeles. The traffic in Los Angeles is terrible and it's not easy to make a round trip. Therefore you need to arrange a tour bus. It's not a must to attend a tour for that, you can only use it as a shuttle.
On the first day in Los Angeles, we visited the Universal Studios. The best attractions were; Waterworld show and the studio tour in which you will have an amazing ride in 360 degree 3-D movie environment and see the studios where Universal movies were shot. Additionally there are movie themed attractions like Jurassic Park, Indiana Jones, The Simpsons, Minions, Transformers and many movie characters you can take photo with. Unfortunately The Wizarding World of Harry Potter and The Walking Dead attractions were not open yet during our visit, but they are now. In addition to all of these, there is Universal CityWalk just outside the Universal Studios, where you can have something to eat or go shopping.
On our second day, we went to Santa Monica beach and Hollywood. Santa Monica beach has a similar feeling of Grand Theft Auto but you can also prefer Venice Beach, which gives the best GTA feeling. There are many famous places you can visit in Hollywood. Madame Tussauds museum where you can see the wax statues of celebrities, Chinese Theater and Walk of Fame are only a few of these.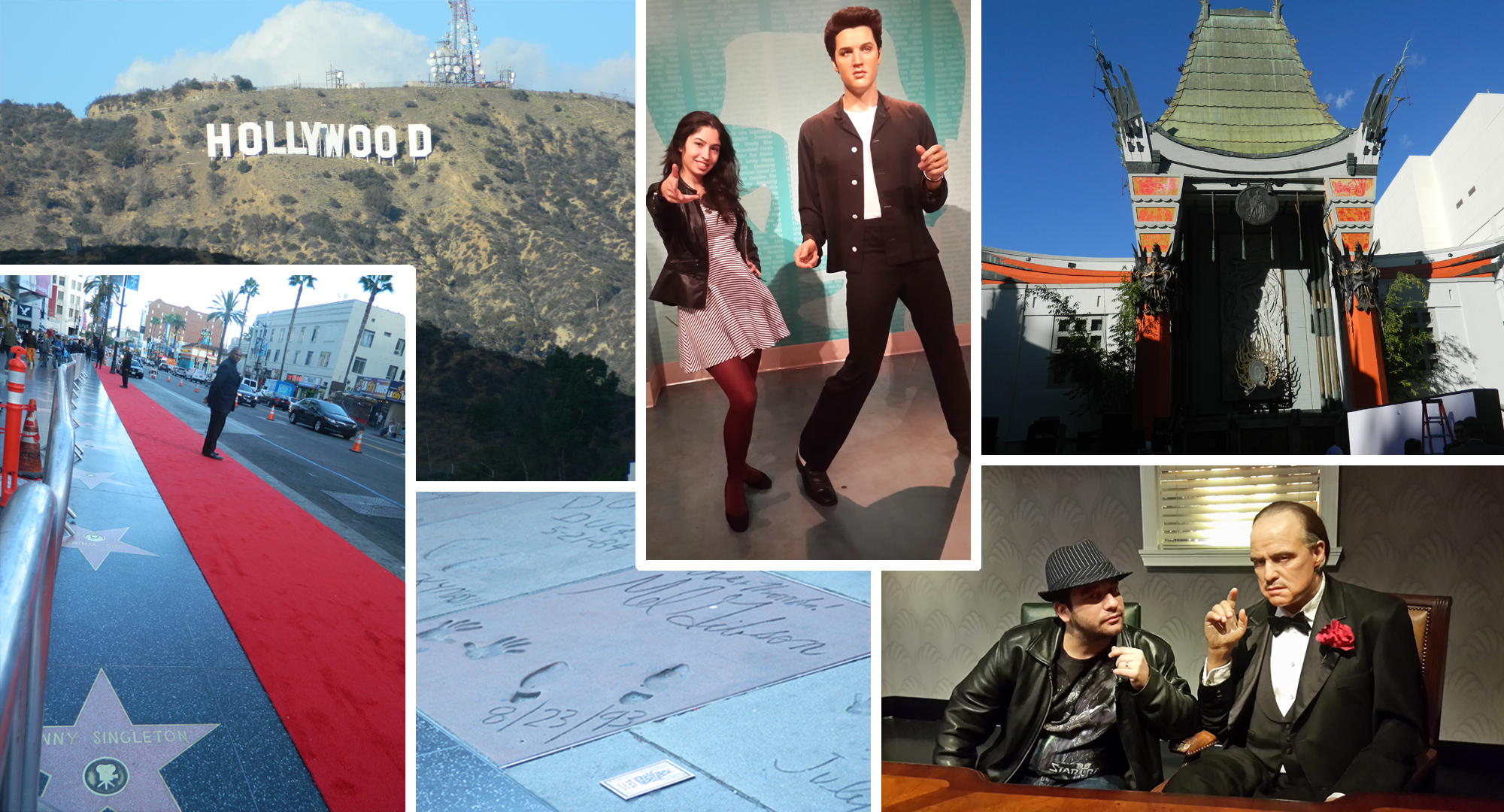 On the last day in Los Angeles, we went to Warner Bros. studios, which was not a direct tour. Actually the studio is just by the Universal Studios on the map but it's not possible to go on foot. Therefore we went to Universal Studios again with tour bus and took a 15-minute taxi ride to Warner Bros. studios. Different to Universal Studios, you can visit Warner Bros. studios only with a V.I.P. tour. You take a walk with a guide in the museums, studios and outer spaces, in which many famous movies and TV series were shot. At the end of the tour, you can make photo or video shooting in front of the green screen as if you were in movie scenes like Harry Potter and Dark Knight.
If you want to go shopping or watch a movie in the United States, there are shopping centers in Anaheim that you can go with local buses. We spent one day only for shopping.
We arranged a shuttle from the hotel to the airport for our return trip. It's much affordable compared to using a taxi. Return flight through Amsterdam with KLM Airlines was also comfortable, although it was not as good as Air France.
So, the most beautiful holiday of our lives was over Hopefully our journey may guide you for your own BlizzCon plans. We wish that everyone have this unique experience… 🙂