[well]
ElvUI is probably the most widely used and well-known addon package out there. It started as a branch of Tukui and became a completely different package. Fundamentally both packs offer you a clean and simple interface. So most of the addons you are going to need are already integrated in the package. If you want to use a pre-made package, you can download and try one of these two great packages without a second thought. Additionally, after you get more comfortable with settings or whatnot, you can take a look at custom ElvUI skins to personalize your interface a little bit more.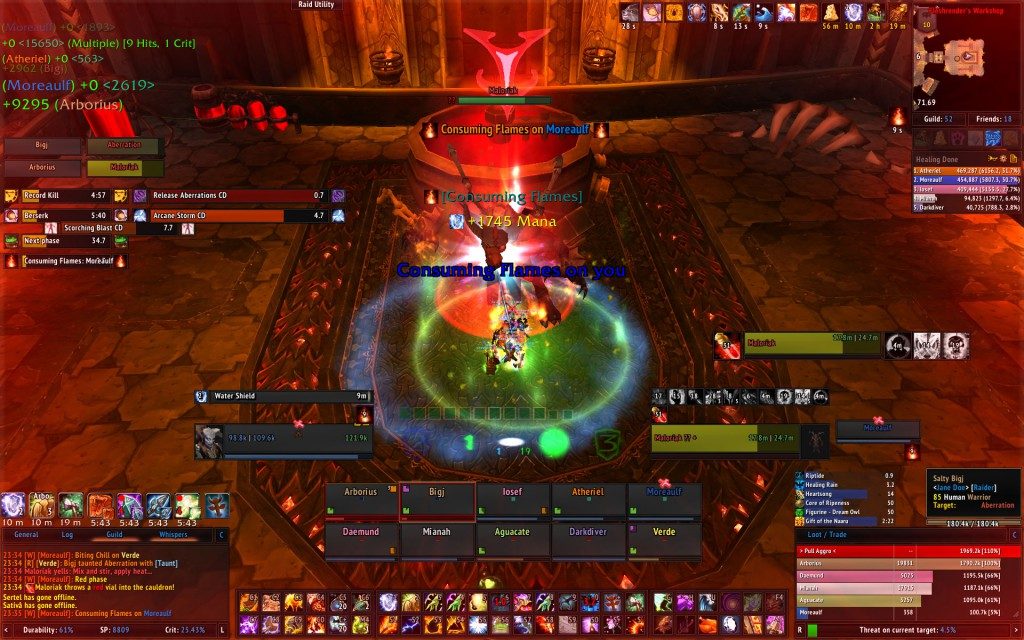 [/well] [well]
Spartan UI (which I used to have some time ago) is a great example to those addon packages which look great even without changing anything on them. If you are okay to leave yourself to the mercy of the package's creator, this is a great compilation of addons for you. It keeps the upper parts of the screen empty by putting most of the stuff on the bottom. But be wary, some users are reporting that some of the problems on the alpha version still persist to this day. So it might be wise to use a stable version.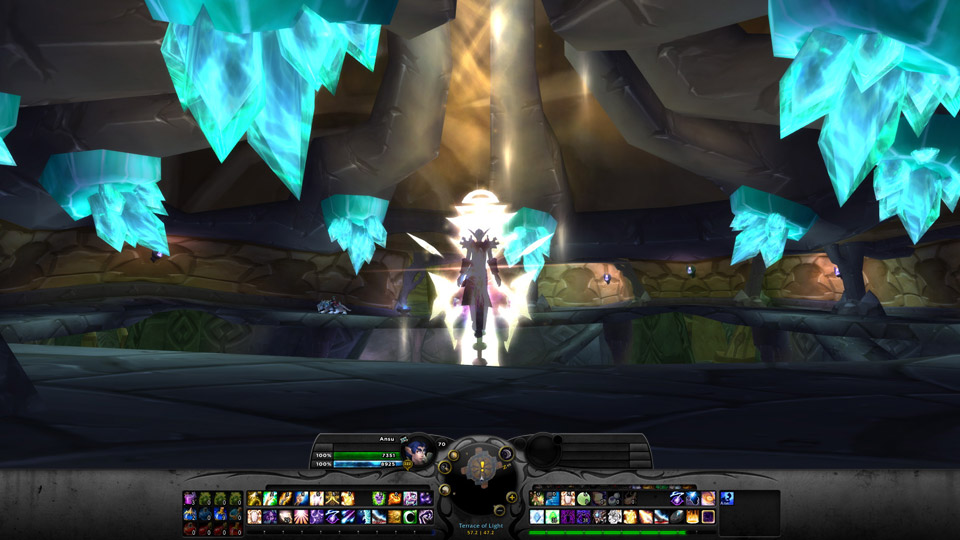 [/well] [well]
If you love keeping things at minimal, Leila UI might be your salvation. It shows as little as possible on screen. There is nothing unnecessary on the interface and it even supports different classes and event addons regarding PVE, PVP, Pet Battle etc. Depending on your needs, it can also turn various addons on or off too…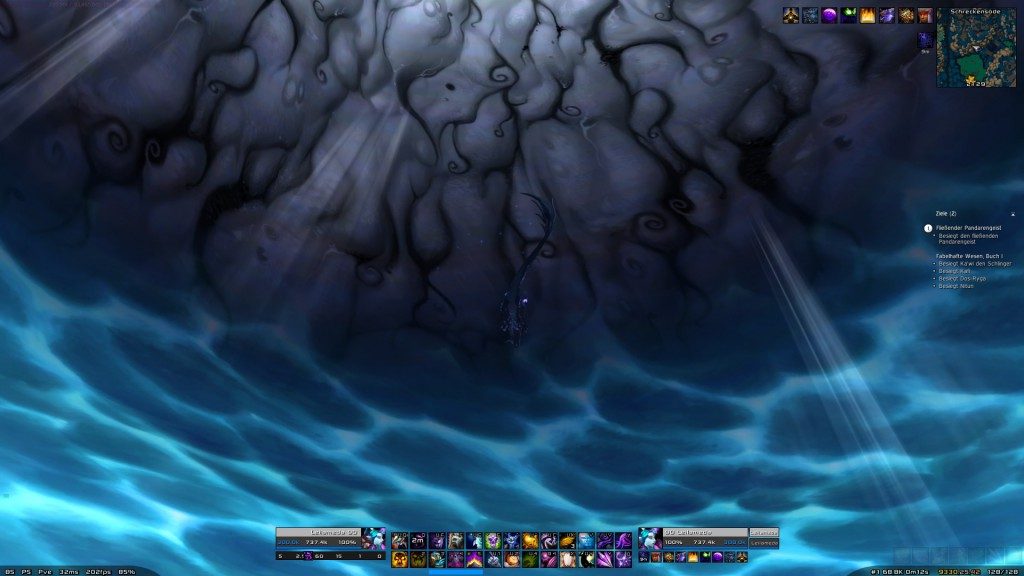 [/well]
[well]
It doesn't have to be minimalistic all the time, sometimes fun interfaces are better, right? And Supervillain UI offers exactly that! It's all about giving you a comic book vibe in World of Warcraft. It has Comic Sans fonts, a brilliantly done map screen and talk bubbles popping left and right when you are fighting the Legion. It really achieves the aim to give the game that comic book looks.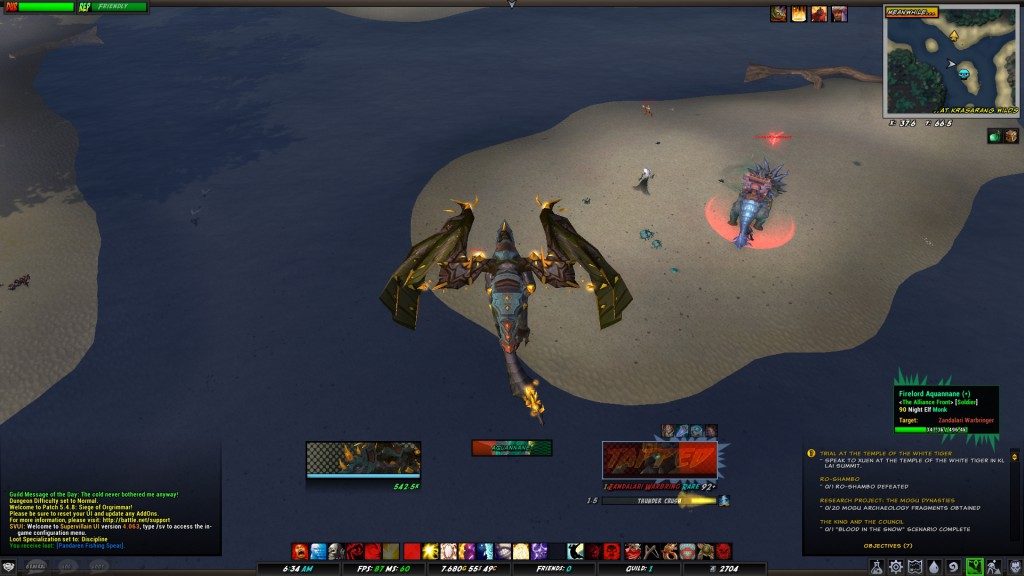 [/well]
[well]
The really popular LUI v3 really looks like it came straight out of Starcraft, and that's a good thing. Upper side of the screen shows information like FPS, latency, your financials, and the bottom side contains mostly personalized choices that can be highly customizable. The below screenshot shows it as a blue interface, but with just a little work you can change the color or any other windows very easily.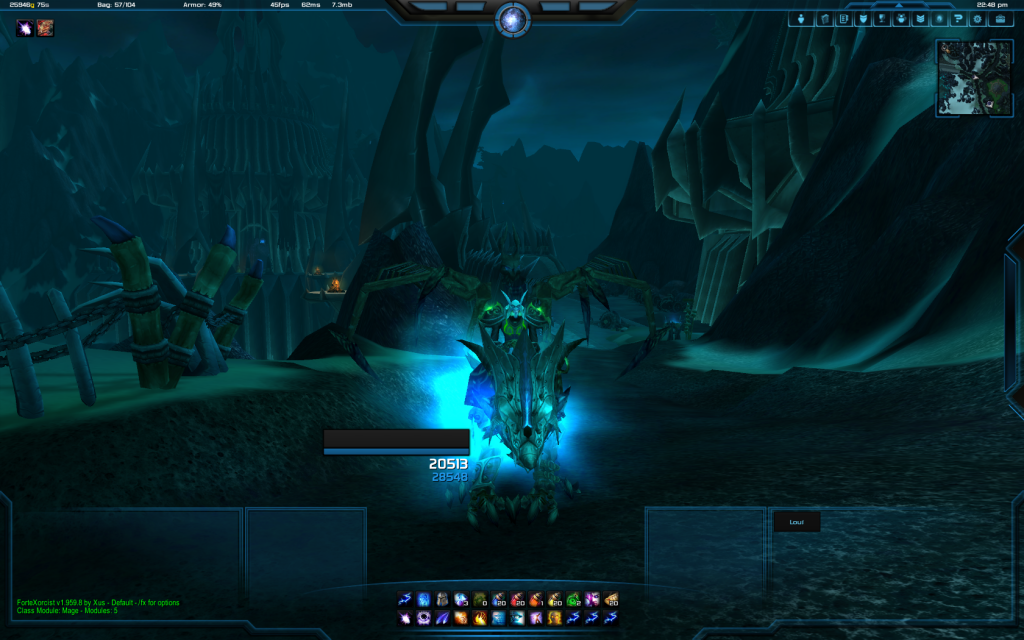 [/well]
[well]
Well, you have seen the Starcraft look-alike, now you can have the Diablo one! As much as Roth UI tries to screw the health and resource orbs with each update, it's the best package out there for all your gothic Diablo interface needs. If you are okay with messing around in it's configuration files, you can change the orbs' color and animations. But if you are not comfortable with digging into it's code, you'll get what you see in the picture… Except, it's not German-only of course…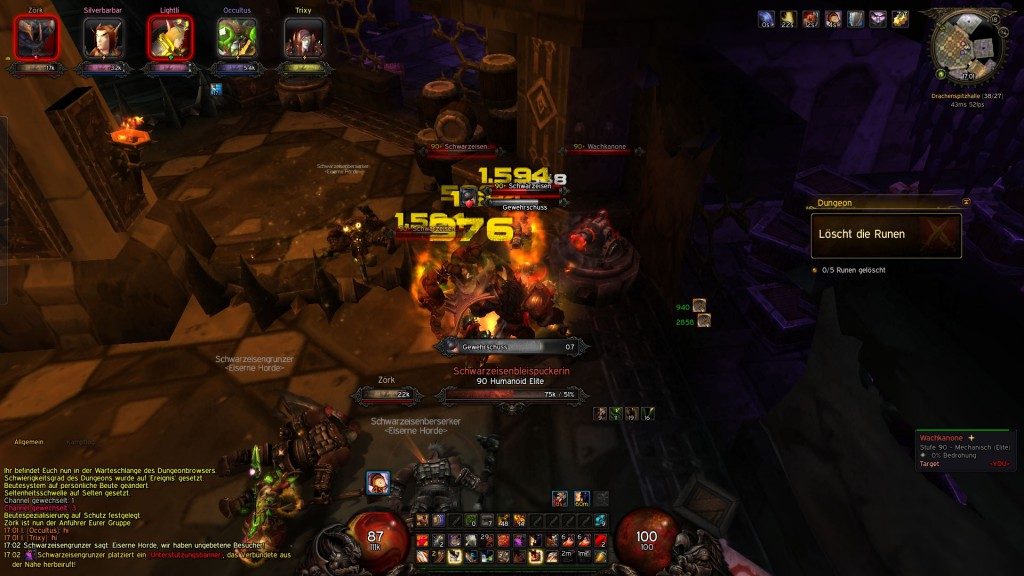 [/well]
It's not just these few addons, of course. I just picked a few of my personal choices to give you an idea.  Many more can be found on the websites I mentioned earlier.
Now that we covered the ground for beginners, let's move on to the harder part. Although the packages we mentioned mostly look and function great, some of you may want to create an interface more to your own liking. For instance, I was using Roth UI (Diablo) for some time, but it is not very open to make any changes and the author played around with orbs a little too much with each update. So I took the matter to my hands and found myself a stand-alone Diablo looking orb and started to build my own interface from there. And there isn't any reason that keeps you from doing the same. I will now list some very useful individual addons and their purposes to help you decide what you exactly need. Ready?